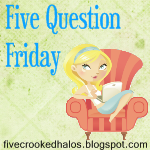 1. Do you have an iPhone and, if so, how do you get apps and what are your favorites?
NOPE!!! im an HTC girl!

2. What is your fondest memory of K-3rd grade?
Winning the jump rope contest on field day in 2nd grade! I was sooooo proud

3. What makes you cringe at the thought of touching?
mold on trees or wall... it literally makes my skin crawl. or seeing a bunch of bugs crawl

4. If you could have any celebrity show up on your doorstep who would it be and why?
Dr. Avery from Greys Anatomy... Dammmmmmmmmmmmmmmn
I think the picture says it all!!!
5. What would you say is your best physical feature?
my eyes!