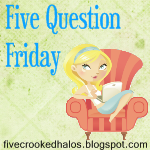 1.
Who would you want to play you in a movie of your life?
i'm gonna go with kiesha knight pulliam. people say we favor and i think she's a hottie (we cant have it any other way).
2. Did you ever go to summer camp?
sorta... in catholic school we went to the pines summer camp for a week and the end of every school year. but i never went for the summer
3. What sends you running and screaming in the other direction?
mice! lizards! snakes! frogs! im the one science teacher you wont see with a pet. unless its fish
4. What is something you do that drives your spouse nuts?
not putting the dishes away after i wash them. i leave them in the drying rack and that drives him nuts!
5. What is currently your favorite song?
hmmmm.... tie between ima be (black eyed peas) and sober (pink)