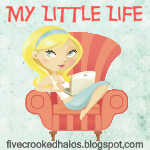 1. Did you pass your driver's test on the first try?
Nope!!!! I failed the parrallel parking portion....but i did get it my second try.
i still hate parrallel parking today
2. What is your most embarrassing moment?
thats a hard one... im gonna say falling and tearing my acl during the steen hall talent show freshman year
3. What TV show would you like to be on- Oprah, Biggest Loser, or What Not to Wear?
oprah.... on her "favorites" day... give me a free car please
4. Would you ever get plastic surgery and what kind?
heck yeah!!!! once im done having babies im getting the boobs reduced, lifted, and implants. a tummy tuck, and lipo... God gave us surgeons for a reason
5. What are your favorite jeans to wear?
it used to be charlotte russe but they stopped carrying the ones i liked. now it old navy's flirt jeans